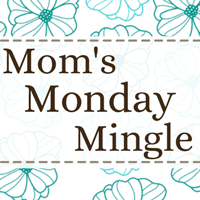 Would YOU like to "Co-host" with us?
Please help spread the news on this growing hop!
Please tweet about this hop!
RULES:
1. Please follow each hostess (They are 1-4 in the link up)
At Home Take 2- Hostess
Things in You- Co-Host
A Rush of Love- Co-Host
2. Leave a comment if you are new and want us to return the follow.
3. Grab the button and display it on your sidebar or link it to the post.
4. Have fun and meet new friends!

Also, make sure to stop by this week's

The Mom Connection

.
Love for you to share any special tips on setting goals with your children!