I can't believe that the weekend is over already! I can honestly say that I'm glad to see that back of this past week, from receiving my first ever speeding ticket on Monday to my nan ending up in hospital yesterday after fracturing a vertebrae & sleepness nights with a teething Ava in between, it's been pretty hellish!
I bought Ava her first pair of wellies on Friday from Tesco (which you can see above), they were £8 and are so sweet! She loves to play outdoors and with the weather being so unpredictable at the moment I thought I'd better get her some.
On Saturday we took it easy, stayed in our PJs all morning and went to watch Nath play football in the afternoon, the wellies came in very handy, we got soaked!
On Sundays there is nothing I love more than to spend some time together as a family. Today we took Ava to Ty Mawr, a country park not too far from where we live. It's near an aqueduct and has beautiful views of the countryside. Oh and it's free!
It's a lovely little place to visit when the weather is nice & if you have the energy there is a trail you can follow which takes you all around the forest and under the aqueduct. Unfortunately, or perhaps fortunately, we didn't have Ava's pushchair so only walked half way...
Ava loved the small animals and the wooden insects in the woods.
There's also a little park and a visitors centre where you can buy drinks and ice-creams. We'll definitely be making another visit and may even attempt the big walk! Watch this space.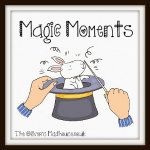 Remember that you can also follow me on Bloglovin'